Posted by Credit: Words and photo by Andy McGechan, www.BikesportNZ.com on 4th May 2016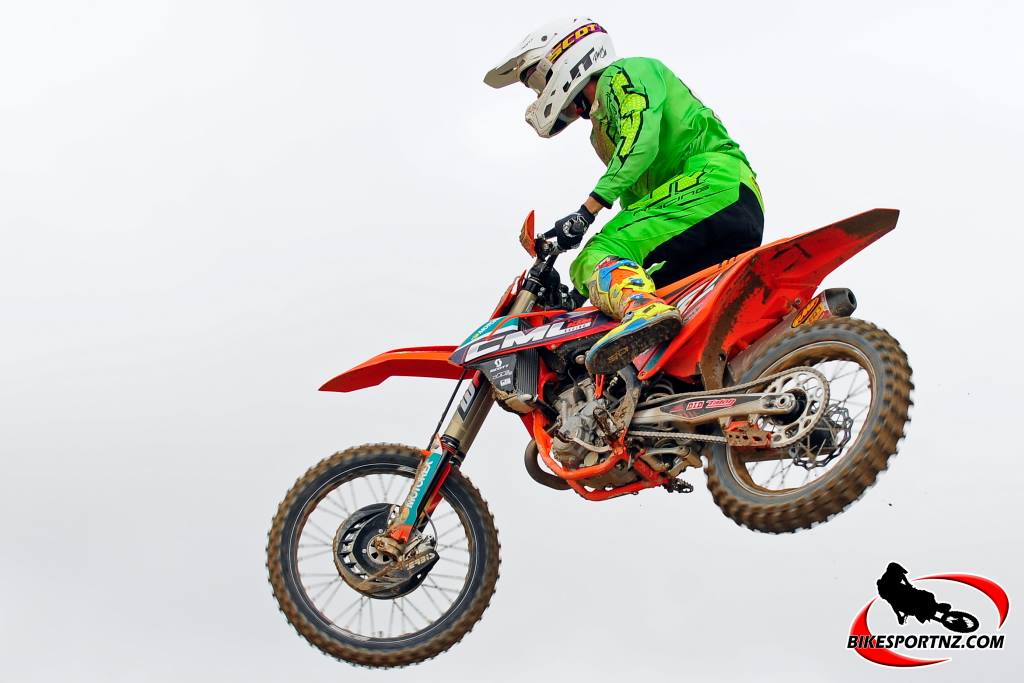 MARCH 21, 2016: The national title was his to lose and the only real pressure on South Islander Hamish Harwood at the weekend was what he would apply to himself.
The Waitakere-based rider from Takaka (CML KTM 250F) had been in scintillating form through the first three of four rounds of this season's New Zealand Motocross Championships and had built a solid 13-point advantage for himself before arriving at Taupo for the final round on Sunday.
He knew that a cool and calm approach would earn him his first senior motocross crown.
With Mangakino's Kayne Lamont dominating the day on his home track and Harwood's main threat for the title, Australian rider Jed Beaton, running into trouble in the early part of the day, Harwood was comfortable to twice finish runner-up to Lamont and then cruise to the finish line in fourth in the last MX2 race of the day, his mission accomplished.
"I had not been nervous before racing at the previous rounds, but I was today," the 20-year-old Harwood admitted afterwards.
"But I felt comfortable too. I knew Jed (Beaton) was a long way behind me in the first race and so I just stayed smooth and rode smart to the finish."
Beaton eventually finished sixth in that race and then meant Harwood's advantage had ballooned out to 20 points and, with two races remaining for the series, Harwood could now afford to finish only 10th or better to ensure he won the title.
"The only thing that could really have stopped me would have been a mechanical failure. But I've got the best mechanic there is and I had no problems with the bike. It was just up to me to get the job done.
This year was only Harwood third season of racing in the senior MX2 class after having won the New Zealand junior 250cc title in 2011 and the Australian 150cc title that same year. Harwood also won the Australian Under-19 title in 2013 but agreed that winning this senior title in New Zealand was "the biggest thing by far".
"Winning a national title in New Zealand is harder than most people realise. New Zealand riders on New Zealand tracks are very hard to beat.
"I'm planning now to see if I can get a ride in Australia, with their nationals set to kick off in a couple of weeks' time. Patrick (Stafford) at KTM New Zealand is talking to people in Australia right now.
"So, with that in mind, I'll just keep on training and hope for the best."
KTM also wrapped up the 125cc class title, with Ngatea's Ben Broad enjoying a similar scenario to Harwood – Broad also enjoyed a large points lead at the start of the day's racing in Taupo.
Broad finished 1-2-2 in his three 125cc races on Sunday and easily won that title ahead of Taupo's Wyatt Chase.
Meanwhile, Mount Maunganui's Cody Cooper held off the challenge of Australian riders Dean Ferris and Todd Waters to retain his New Zealand MX1 class title.